COMPONENTS // Solid Beech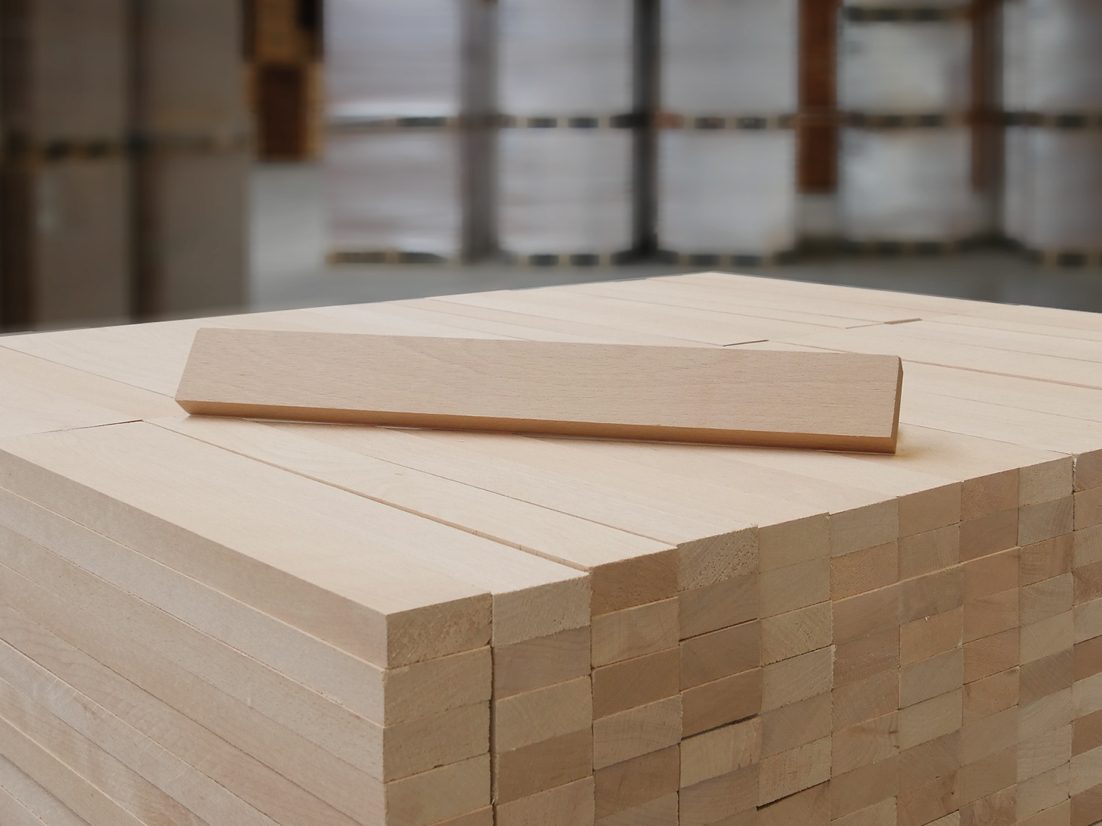 Start saving with pre cut beech wood.
Ready to use. Ready to save.
Pollmeier COMPONENTS will save you up to 30% of your money and deliver high quality at the same time.
Short lead time, precise quality and reliable supply.
Save up to 30% on production, transportation and labour costs.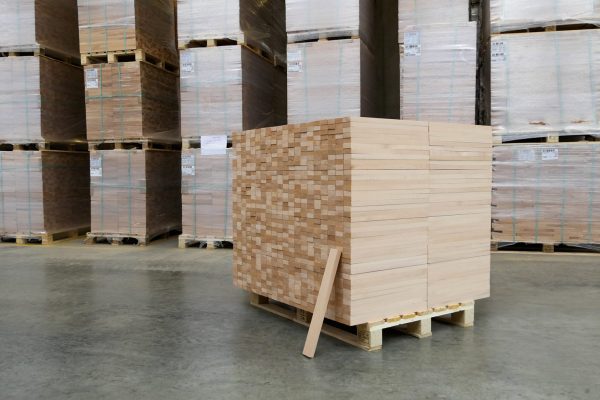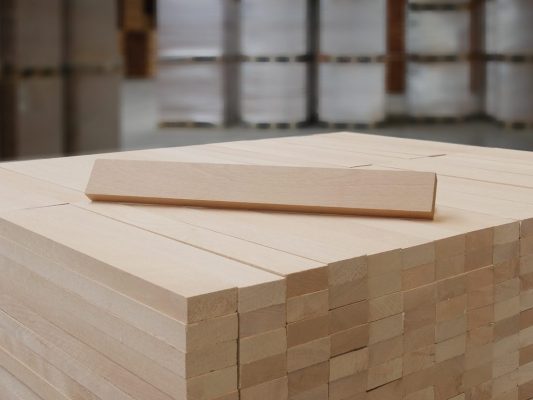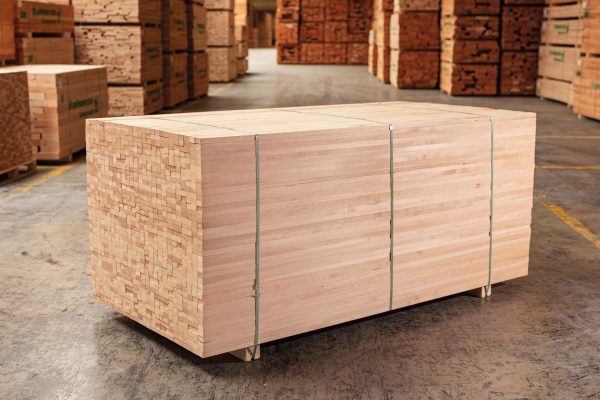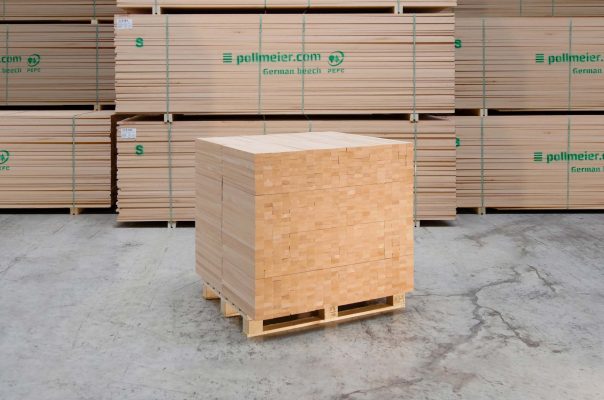 Precise dimensions, stable quality and reliable in short lead times!
Pollmeier COMPONENTS // Solid Beech are our ready-to-use solid wood cuttings made of beech. They are manufactured exclusively with beech wood from sustainably managed forests.
Pollmeier COMPONENTS vs unedged lumber

"With COMPONENTS we were able to attain a higher material yield. There is simply less waste, and the production flow time is faster. As a result, we are overall more efficient and can supply our customers at shorter notice."
Georg Baur, Owner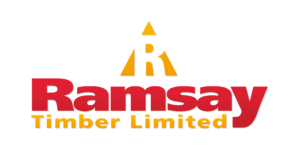 "We use Pollmeier COMPONENTS to produce a variety of different mouldings and profiles. We decided to use Pollmeier COMPONENTS because of the consistent quality and wide range of sizes available.
By using Pollmeier COMPONENTS we have a reduction in waste, which as a result, has saved us time and money."
Jonathan Ramsay, Managing Director
Your question isn't listed? We are happy to help you. Just contact us.
What is the difference between Pollmeier COMPONENTS and the traditional cut-to-size lumber?
The traditional cut to size lumber is usually wrap, twist, bend, they are difficult to machine which causes high costs and additional work to the furniture manufacturers. COMPONENTS are being cut up after kiln-drying and surfacing. That means they are precise in thickness, in width and in length. You can use them as they are.
Why does Pollmeier presand the beech lumber? In my production, I do not have any advantage from that.
Surely, you are aware of the problem: with traditionally cut-to-size lumber, hidden defects in the wood are often only discovered after planing. Then in effect, when you have already invested valuable working time, it is already too late. On the surface of wood with a rough saw cut, it is next to impossible to determine certain defects, such as for example steaming stains, water or mineral spots.
Pollmeier, however, is presanding the boards. This allows us to literally take a very close look into the sawn beech lumber and to sort the boards precisely according to their quality. You are benefitting from presanding, because you can recognise wooden defects already before processing and are thus able to consider them. Not only does this save rejects and reclamations but also costs and time.
Where does Pollmeier source their lumber?
In our sawmills, only beech logs from German forests are used for the production of beech lumber. More than 200 years ago, Germany started to implement sustainable forestry in its forests. Sustainability was defined along the terms, that only the same volume of trees was allowed to be taken out of the forests as was able to regrow. This was supposed to ensure the supply of the raw material wood for subsequent generations. Today, forest legislation is successfully safeguarding the sustainable usage of all forestal functions. Therefore, Germany is experiencing an increase in wood (volume) and forest (area), as more trees are growing as are used in a comparable period of time.
Because of our modern cutting technique, we are able to also use logs of mediocre quality: selective cutting in the process allows for a high yield of good quality beech timber grades even from those boards, as opposed to conventionally sawn beech lumber. Thereby, our log suppliers are more flexible in their forestry and we can keep the transport distances as low as possible.
Want to know more about our products or do you have a question?