Locally sourced raw material from sustainably managed forests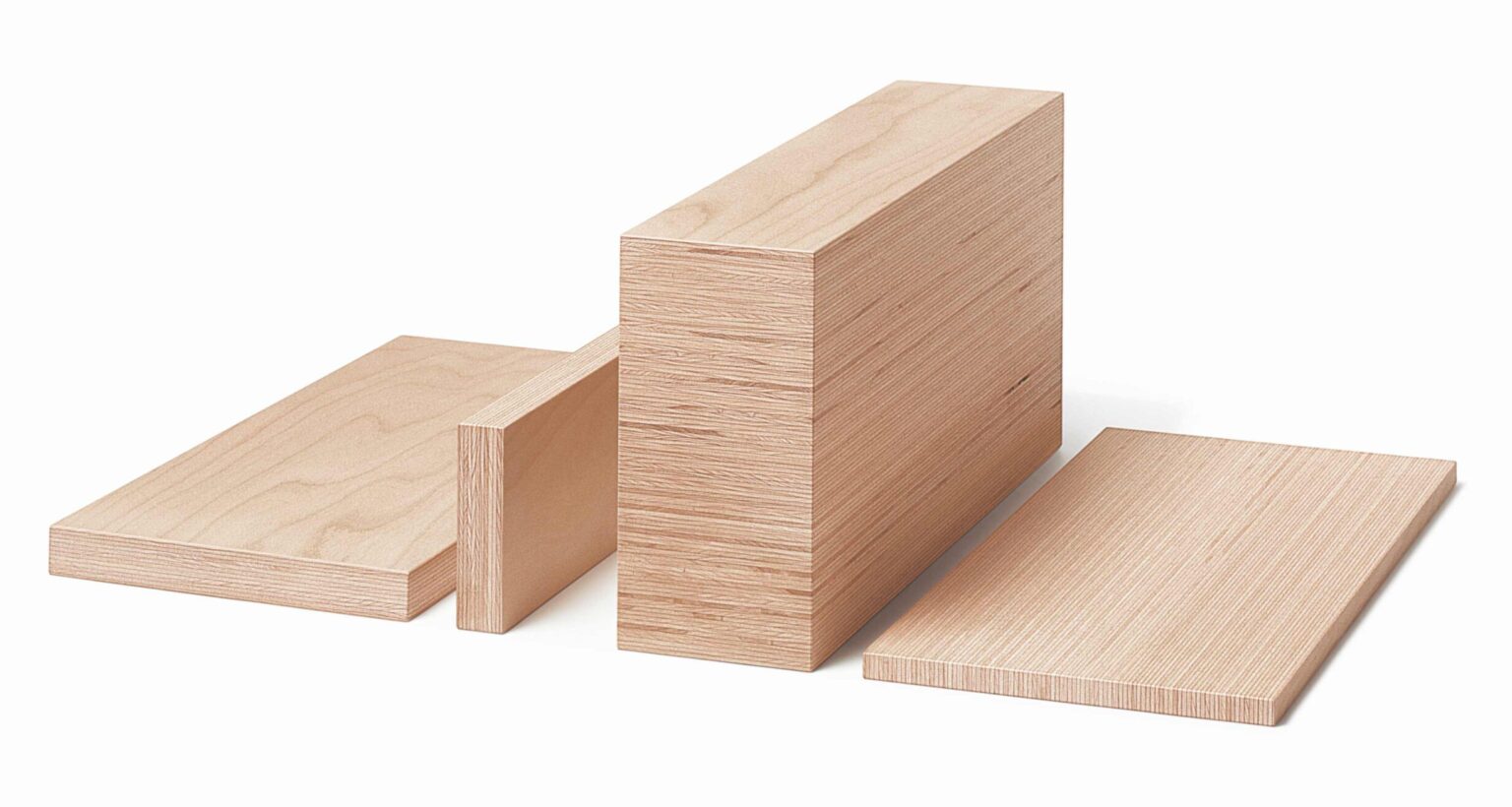 The green alternative to reinforced concrete posts and beams.
Outstanding CO2 storage!
BauBuche stores 1.171 kg CO2 per cubic meter.
Hardwood laminated veneer lumber – known as BauBuche – enables proprietors, architects and other decision-makers to construct buildings that preserve resources, especially in multi-story post and beam construction where softwood reaches its limits.
BauBuche is a sustainable and climate-friendly construction material that allows for extra flexibility, safety and cost savings.
Today, modern production technologies enable manufacturers to produce such veneer lumber with excellent properties that offer many advantages over conventional building materials. With BauBuche, developers can erect sustainable buildings in a much more cost-efficient manner than it has ever been possible in the past.
66% lower dead weight
than reinforced concrete.
Adventages of BauBuche in details
The high load-bearing capacity of BauBuche reduces dimensions and cross-sections in timber construction - that menas more space and lower material consumption.


BauBuche has a wide range of applications - from the smallest components to 18-meter long boards and beams.


Easy to use as solid wood and ideal for visible construction thanks to its exceptional surface quality.


BauBuche saves on connectors, and thus reduces costs, due to its high density and homogeneity.


BauBuche is sourced sustainably from local forests with PEFC certification.
Beech as a hardwood has outstanding technical properties, e.g. much greater load-bearing strength than softwood, so it makes perfect sense to utilise this resource in timber construction.
The key difference between BauBuche and other laminated veneer lumber products is the type of wood. The use of beech gives considerably higher strength than with any other LVL products, a superior surface quality and the more elegant hardwood look. Unlike plywood, BauBuche is designed specifically for use in timber construction. The veneers are therefore predominantly aligned parallel to the grain so as to give a main load-bearing direction. Another difference from plywood is that laminated veneer lumber is supplied in much larger sizes.
Beech is hardwood in plentiful supply from forestry in central Europe. At Pollmeier, the beechwood round timber is sourced exclusively from sustainably managed forests and the veneers are produced on our own peeling machine in Creuzburg, Germany.
Comparison with other building materials
characteristic
bending strength
N/nm²
characteristic
density
kg/m³
modulus
of elasticity
N/nm²




70

730

16.800

BauBuche

48

480

13.800

Laminated Veneer Lumber from spruce

24

385

11.600

Glulam from spruce (GL24h)

120

2.700

70.000

Aluminium

235

7.850

210.000

Steel (S235)
Advice for architects, engineers, commercial builders and timber construction:
Advice on timber, BauBuche and for Pollmeier LVL:
Production building with BauBuche structure
Primary school with BauBuche supporting structure
Optimised timber modular construction with BauBuche
Pavilion of the future in the heart of Frankfurt
Expansion of a maisonette with BauBuche
Edeka – Using BauBuche to reduce beam height
Timber framework made of BauBuche for production plant in Vorarlberg, Austria
Interior furnishings of joinery Reim
LEVO – table and bench set with slim dimensions
Library made from BauBuche
Refurbishment of pharmacy with BauBuche
14.7-metre overhang: Commercial hall in Tirol with BauBuche roof construction
Office building of Fagus factory made in BauBuche
Crane track girders in BauBuche
Refurbishment and extension of workshop with office made in BauBuche
Multi-purpose hall with BauBuche gable roof