Locally sourced raw material from sustainably managed forests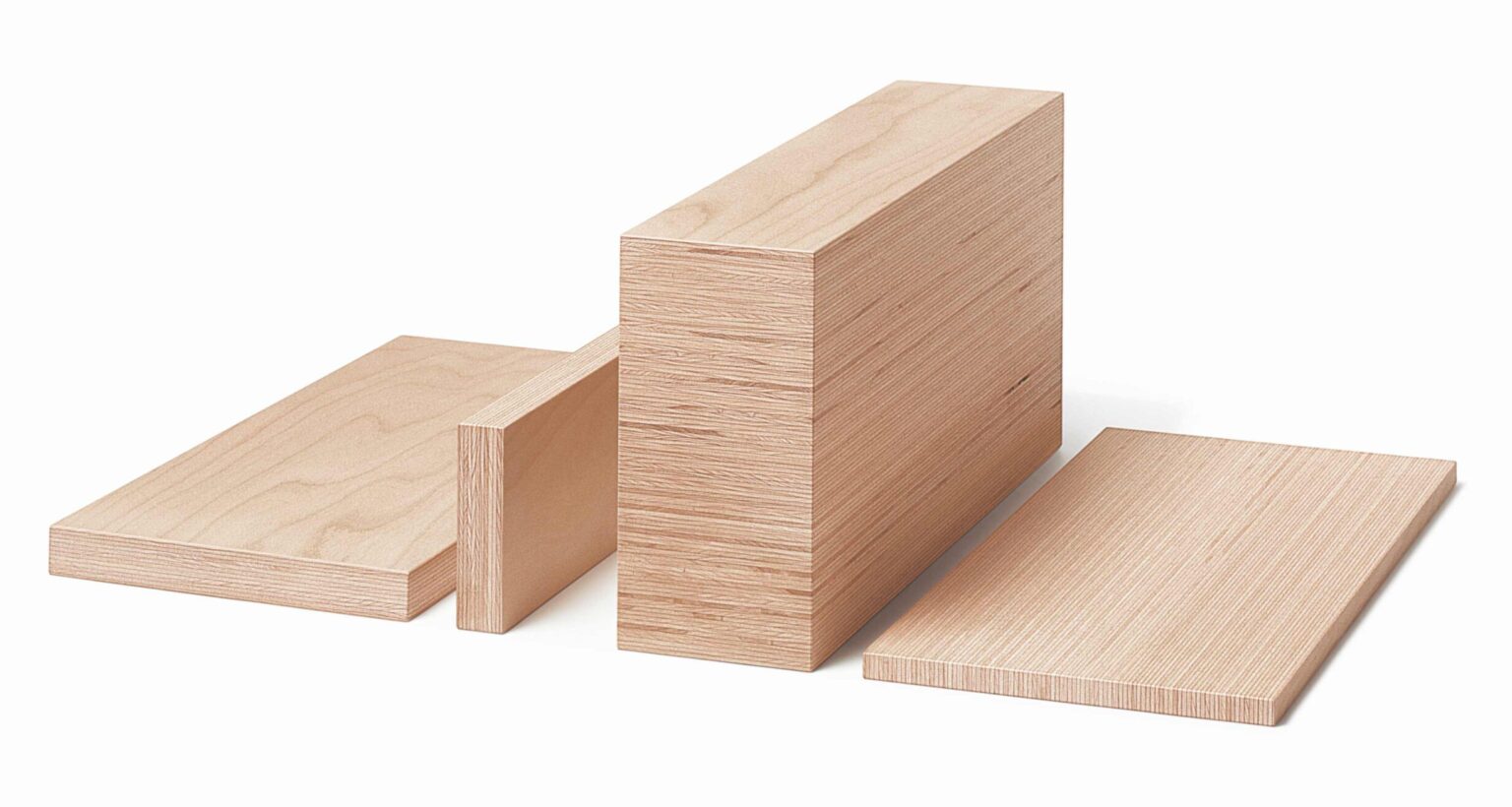 The green alternative to reinforced concrete posts and beams.
Outstanding CO2 storage!
BauBuche stores 1.171 kg CO2 per cubic meter.
Hardwood laminated veneer lumber – known as BauBuche – enables proprietors, architects and other decision-makers to construct buildings that preserve resources, especially in multi-story post and beam construction where softwood reaches its limits.
BauBuche is a sustainable and climate-friendly construction material that allows for extra flexibility, safety and cost savings.
Today, modern production technologies enable manufacturers to produce such veneer lumber with excellent properties that offer many advantages over conventional building materials. With BauBuche, developers can erect sustainable buildings in a much more cost-efficient manner than it has ever been possible in the past.
66% lower dead weight than reinforced concrete.
Advantages of BauBuche in detail
Comparison with other building materials
characteristic
bending strength
characteristic
density
modulus
of elasticity

N/mm2
kg/m3
N/mm2
N/mm2

70

730

16.800

BauBuche

48

480

13.800

Laminated Veneer Lumber from spruce

24

385

11.600

Glulam from spruce (GL24h)

120

2.700

70.000

Aluminium

235

7.850

210.000

Steel (S235)
Beech as a hardwood has outstanding technical properties, e.g. much greater load-bearing strength than softwood, so it makes perfect sense to utilise this resource in timber construction.
The key difference between BauBuche and other laminated veneer lumber products is the type of wood. The use of beech gives considerably higher strength than with any other LVL products, a superior surface quality and the more elegant hardwood look. Unlike plywood, BauBuche is designed specifically for use in timber construction. The veneers are therefore predominantly aligned parallel to the grain so as to give a main load-bearing direction. Another difference from plywood is that laminated veneer lumber is supplied in much larger sizes.
Beech is hardwood in plentiful supply from forestry in central Europe. At Pollmeier, the beechwood round timber is sourced exclusively from sustainably managed forests and the veneers are produced on our own peeling machine in Creuzburg, Germany.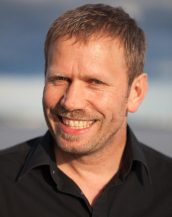 Advice for architects, engineers, commercial builders and timber construction:
Advice on timber, BauBuche and for Pollmeier LVL:
Production building with BauBuche structure
Primary school with BauBuche supporting structure
Optimised timber modular construction with BauBuche
Pavilion of the future in the heart of Frankfurt
Expansion of a maisonette with BauBuche
Edeka – Using BauBuche to reduce beam height
Timber framework made of BauBuche for production plant in Vorarlberg, Austria
Interior furnishings of joinery Reim
LEVO – table and bench set with slim dimensions
Library made from BauBuche
Refurbishment of pharmacy with BauBuche
14.7-metre overhang: Commercial hall in Tirol with BauBuche roof construction
Office building of Fagus factory made in BauBuche
Crane track girders in BauBuche
Refurbishment and extension of workshop with office made in BauBuche
Multi-purpose hall with BauBuche gable roof
justBe furniture design study
Your question isn't listed? We are happy to help.
What is the moisture level in BauBuche? Is it conditioned?
The veneers are dried to 2 % - 3 % timber moisture. Then they are conditioned to approx. 5 %  - 6 % timber moisture. Applying the adhesive adds moisture, which pushes the moisture level of the final product back up to approx. 7 %.
I have heard that the compressive strength of beech drops with increasing wood moisture. Does the same apply to BauBuche?
The compressive strength of BauBuche is 20 % higher in service class 1 than in service class 2. Service class 1 is defined by a wood moisture corresponding to a temperature of 20 °C and a relative humidity which only exceeds 65 % for a few weeks a year. This gives wood moistures of not more than 12 %. Service class 2 is defined by a wood moisture corresponding to a temperature of 20 °C and a relative air humidity which only exceeds a value of 85 % for a few weeks a year, resulting in wood moistures of up to 20 %. The compressive strength values stated in our approvals refer to the already reduced values applicable in service class 2. An increase of 20 % for applications in service class 1 is permitted and is described both in the approvals and in the design manual.
Does beechwood turn grey in the (roofed) exterior area? How does beechwood behave over time?
Like spruce, beechwood will grey slightly in both interior and exterior use due to UV light, unless it is protected. The use of BauBuche is only permitted in roofed areas (service classes 1 & 2). BauBuche must not be exposed directly to weather (service class 3).
Can BauBuche products be impregnated?
BauBuche can be impregnated. Over the next few months, impregnation plants will conduct tests to establish which impregnation agents are effective and also economic.
Is BauBuche attacked by pests? What can be done to prevent this?
In this respect BauBuche is similar to solid beech wood. BauBuche is approved for use in service classes 1 and 2. In these applications, beech is only attacked by termites (this is possible in Australia, for example). Protection of finished BauBuche is difficult as the glued joints make it difficult to apply biocide reliably. Pollmeier is working on a method of applying biocide on request during the manufacture of BauBuche.
What happens if BauBuche is exposed to the rain during assembly?
The strength of BauBuche is not affected as a result of brief exposure to the elements during assembly. BauBuche will, however, swell and stains may form. If brief exposure to the elements cannot be ruled out during transport and assembly, we recommend the use of a protective varnish, e.g., BauBuche varnish, which can be purchased from Koch und Schulte GmbH & Co.KG, 57645 Nister, www.kochundschulte.de
Can BauBuche Board and Panel be used for bracing?
As a stiffening board we exclusively recommend BauBuche Q Board. The diaphragm action (2-axis load-bearing effect) which is required for a stiffening board is achieved by the veneers, up to 15 % of which run perpendicular to the main load-bearing direction.
Is the modulus of elasticity sufficient to ensure that there is no sag with large spans?
Essentially, there is always a degree of deflection caused by the weight of the components, but it is very small, and has to be calculated. It can be counteracted by giving the beam a camber.
How can the customer dispose of BauBuche offcuts?
Offcuts can be burnt as fuel, provided that temperatures above 850 °C are guaranteed. BauBuche offcuts can also be used in the production of particleboard.
Which varnish can be used to treat the surface of BauBuche?
All standard varnish systems that are suitable for solid beech wood can be used for treating the surface. 
Is the dust which forms when sanding BauBuche hazardous to health? Do any warnings need to be observed?
The same occupational safety requirements apply when sanding BauBuche as with solid beech wood.
Which connections can be recommended when using BauBuche?
In principle the same connections can be used for BauBuche as for conventional glued laminated timber. However, given the high density, a few special features must be observed. For precise information on design and calculation with BauBuche as well as structural analysis of connections, please refer to our design manual.
Which system can be used to make a free-floating staircase with BauBuche Panel steps that are only attached to a wall at the end face?
Can a purchased BauBuche GL75 Beam be planed down to reduce the height at a later stage?
Yes, the approval / manufacturing standard allows for subsequent planing and sanding, provided that a rectangular cross-section is maintained and the girder height remains between 80 and 2500 mm.
What sort of adhesive is used, and why?
Phenolic resin adhesive is used in the production of laminated veneer lumber.
It offers good economy, high strength, is water-resistant and, most importantly, no formaldehyde is released subsequently. In addition, decades of experience and countless research projects mean that everything is known about this adhesive! It is supplied by Dynea.
Product range and custom designs
Can BauBuche GL75 Beam be given a camber?
Yes, a camber of up to 15 cm is possible.
What are the maximum possible dimensions for BauBuche GL75 Beam?
The current national technical approval covers beams up to the following dimensions: max. length = 35 m; max. width = 300 mm; max. cross-sectional height = 600 mm. With a special approval based on an expert report from MPA Stuttgart, today we can offer beams with the following dimensions: max. length = 35 m; max. width = 300 mm; max. cross-sectional height = 1360 mm. The enhancement of the German Technical Approval for section heights up to 2500mm is in process and expected to be finished in spring 2018. Pollmeier produces beams of 18m length maximum, lengths up to 25m are available on request until end of 2018.
What are the maximum possible dimensions for BauBuche trusses?
The use of joints means there is no defined upper limit for the length of trusses. The maximum dimensions depend on the structural conditions, including the loads. The higher strength of BauBuche allows considerably larger spans to be planned than with frameworks made of conventional glued laminated timber.
Can BauBuche Panel be produced in larger widths?
The maximum width is 680 mm, which is the maximum cutting width of the horizontal block band sawing machine. BauBuche Panel boards can be machined like solid wood and glued together to give larger board lengths.
Building physics and planning
What is the thermal conductivity of BauBuche?
The thermal conductivity is 0.17 W/mK.
What is the heat storage capacity / thermal capacity of BauBuche?
The heat storage capacity / thermal capacity of BauBuche is 1600 J/kg K
What is the difference between mean value and characteristic value?
The mean value is the calculated (arithmetic) average of all the values measured. The characteristic value is determined in accordance with EN14374, and is the 5% quantile of all the measured values. This means that 95% of the measured values are higher than the characteristic value, which is used in the structural analyses. This ensures a large safety margin in order to avoid any risk when the product is used in construction.
What is the diffusion resistance of BauBuche? Can a BauBuche board be used as a vapour barrier?
The diffusion resistance of BauBuche has not yet been calculated. This value can be derived from heavy plywood and is around µ = 150 - 250. Therefore, BauBuche can be used as a vapour check, but a vapour barrier cannot be created with BauBuche.
How great is the screw withdrawal resistance of BauBuche?
The screw withdrawal resistance depends on the screw dimensions, screw-in angle and the density of the timber. The high density of BauBuche gives a greater screw withdrawal resistance than for softwood products. The calculation is regulated by the German National Technical Approval 9.1-838, which stipulates that the equations for solid wood are to be used for the calculation. The calculation formulas can be found in DIN EN 1995-1-1 (8.38); Eurocode 5.
What is the swelling and shrinkage behaviour of BauBuche?
Laminated veneer lumber is homogenised by the production process. The cross-sectional changes of BauBuche S are thus less pronounced than with solid wood. Nevertheless, the major difference between the length change along and across the grain still remains. The use of BauBuche Q with veneer layers arranged crosswise results in a "barrier effect" and thus reduced deformation at board level. The values are similar to the value in the longitudinal direction.
Need a custom component Size?