In Aschaffenburg, Pollmeier runs the most modern hardwood sawmill in the world.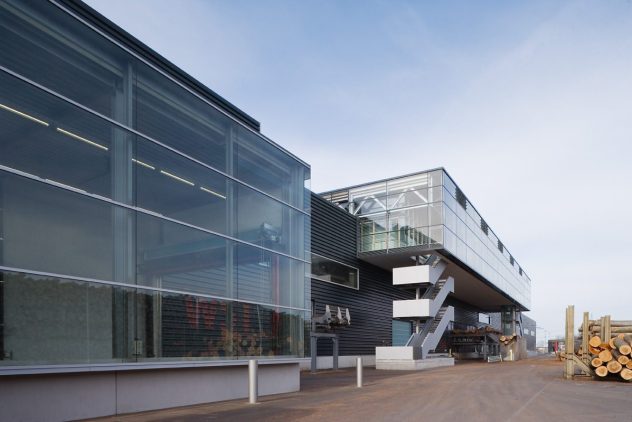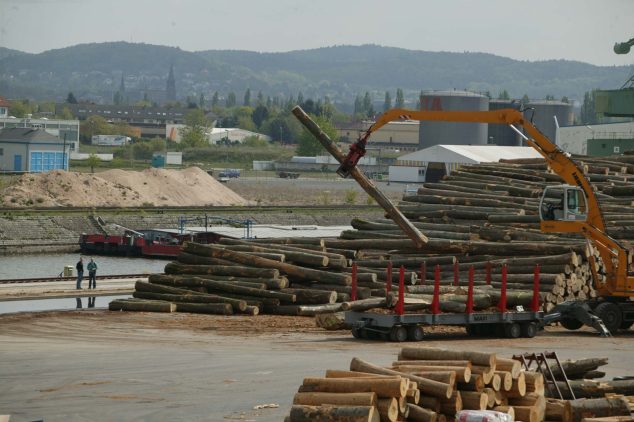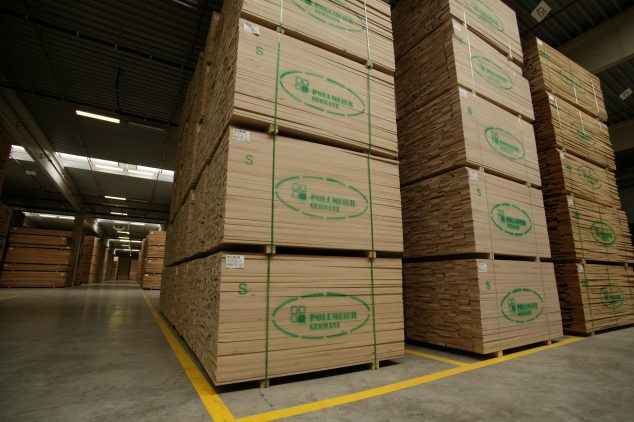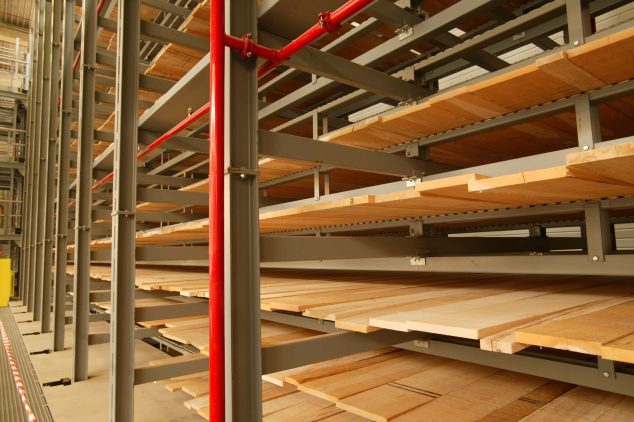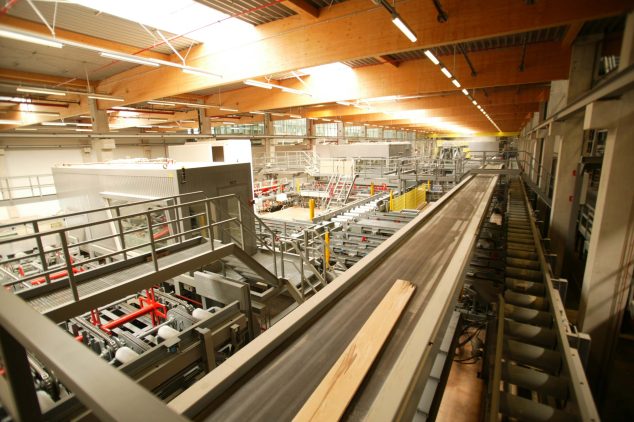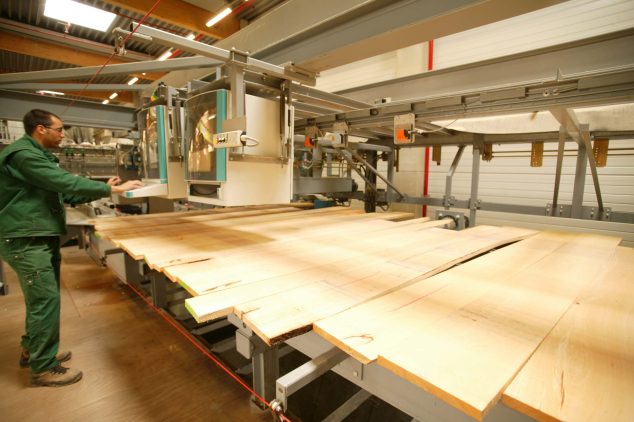 In Creuzburg and Aschaffenburg, Pollmeier is running the hardwood sawmills with the highest overall capacity in Europe.

The harbour at the river Main is an ideal production site for Pollmeier, especially with regard to the supply of timber. Aschaffenburg is located at the edge of the Spessart, a range of wooded mountains with a rich stock of beech. The lumber logs reach the sawmill mainly on lorries from forests within a 150 km radius from the plant. Logs can also be transported along the inland navigation route of the Rhine-Main-Danube Canal or by rail, as the sawmill has its own rail connection. Sawn beech lumber is shipped in containers over inland waterways to the ports of Amsterdam, Rotterdam and Antwerp, facilitating export to Asia and the USA.

For the construction of the sawmill in Aschaffffenburg, only few components could be bought ready-made from suppliers. Based on the experience gained at the beech sawmills in Creuzburg and Malchow, Pollmeier implemented a number of technical innovations to reduce production costs, which make the Aschaffenburg plant the most advanced hardwood sawmill in Europe. Pollmeier has for instance done away with the conventional forklift truck transport and has adopted a solution from the wood panel industry where the sawn beech dry stacks are transferred by an automated transport system between the steaming chambers, kilns, sanding line and quality sorting station. The office building and the visitor area are literally suspended from the roof above the sawmill hall. Glass walls allow visitors to watch lumber machining in action.
Pollmeier Aschaffenburg
Limesstraße 15
63741 Aschaffenburg
Germany
Tel.: +49 (0) 6021 43800
Want to know more or do you have a question?