Furniture made from BauBuche beech laminated veneer lumber wins first prize in "Materials" category
After years where steel, glass, imitation timber and polymers came top, we see a return to basics in the 21st century, with a focus on natural materials, durability and sustainability. The German Design Award in the "Materials" category for BauBuche furniture confirms this trend.
Note:
The publication of the enclosed images is permitted, provided that "Pollmeier" and the photographer "Nicola Rehage" are credited. If you choose to use our text and/or pictures, please send us a reference copy.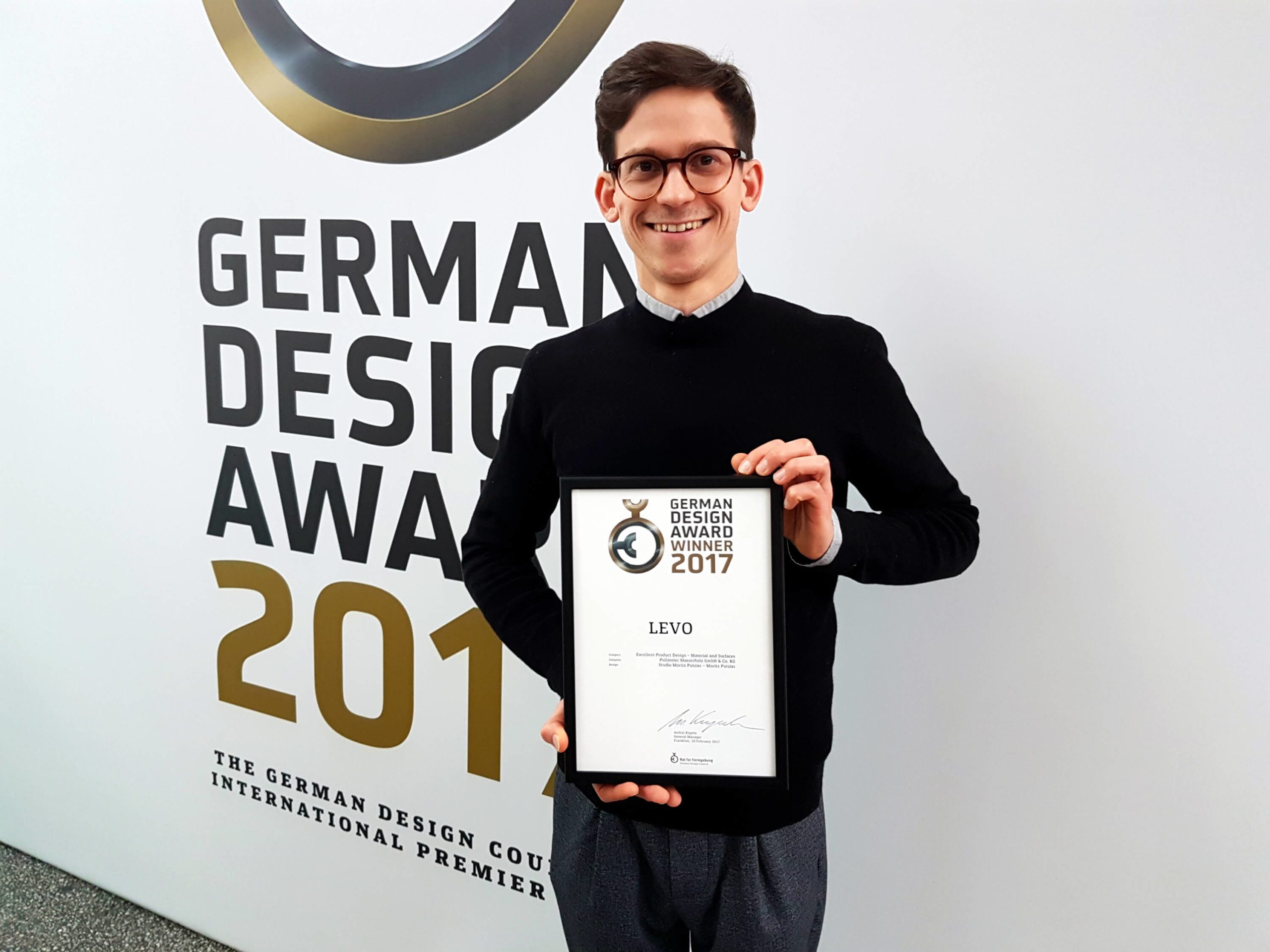 BauBuche is a high-tech material made from locally sourced beech lumber. BauBuche is suitable for timber constructions, interior design elements and furniture. The beech logs are rotation-peeled in an innovative process and the veneer layers are glued together under pressure. The resulting material is not only extremely strong and durable, but features an attractive stripe pattern that makes it stand out from other products with a standard wood grain finish. BauBuche allows for attractive combinations with other varieties of timber. Despite its high-tech look, it comes across as a natural and sustainable material and is therefore particularly popular with consumers on the lookout for modern timber furniture.
Thanks to its high strength, BauBuche allows for exceptionally sleek, slim and filigree designs. The award-winning dining furniture by the industrial designer Moritz Putzier from Hamburg is testament to this. Despite its size, the table top is extremely thin and rests on blank metal elements attached to black legs. These colour contrasts give the impression of a floating table top, which is reflected in the name of the product: "LEVO" comes from the Latin and simply means "I float".
The outstanding design and the innovative BauBuche material won over the jury of this year's German Design Award, and "LEVO" came first in the "Materials" category.
Project details: