Surowiec pozyskiwany lokalnie z lasów zarządzanych w sposób zrównoważony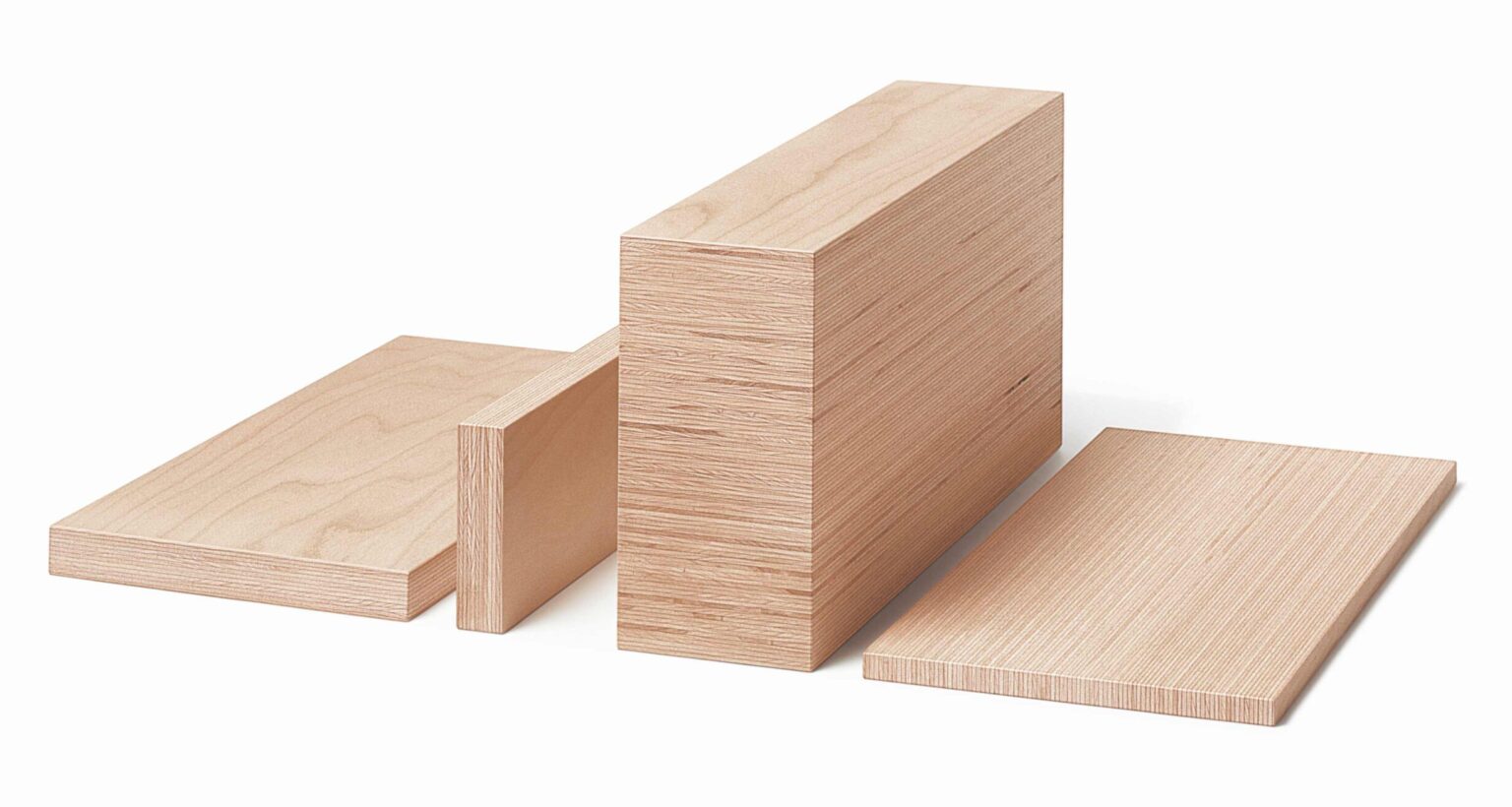 The green alternative to reinforced concrete posts and beams.
Znakomite magazynowanie CO2!
BauBuche magazynuje 1,171 kg CO2 na metr sześcienny.
Wyjątkowa wytrzymałość BauBuche umożliwia projektowanie elementów nośnych znacznie węższych od elementów z drewna iglastego.
Natomiast dzięki ekonomicznej produkcji, koszt konstrukcji z BauBuche jest porównywalny do tradycyjnych wyrobów budowlanych z drewna iglastego.
Jakości powierzchni płyt BauBuche jest nieistotna, płyta jest rekomendowana do aplikacji "niewidocznych".
66% lower dead weight
than reinforced concrete.
Zalety BauBuche w szczegółach
BauBuche dzięki wysokiej wytrzymałości pozwala na projektowanie elementów kon­strukcyjnych o zmniejszonych wymiarach, co prowadzi do redukcji zużycia materiału i zwiększenia zagospodarowywanej przestrzeni budynku.
BauBuche ma szerokie możliwości zastosowania, od krótkich elementów konstrukcyjnych do wielkowymiarowych, aż do 18 m długości.
BauBuche obrabia się jak lite drewno, doskonale odpowiada wysokim wymaganiom estetycznym.
BauBuche dzięki dużej gęstości i jednorodności materiałowej pozwala na redukcję liczby łączników, co powoduje spadek kosztów.
BauBuche produkuje się z surowca pozyskiwanego z lokalnych źródeł o zrównoważonej gospodarce leśnej certyfikowanych PEFC.
Dlaczego właśnie BauBuche?
Beech as a hardwood has outstanding technical properties, e.g. much greater load-bearing strength than softwood, so it makes perfect sense to utilise this resource in timber construction.
The key difference between BauBuche and other laminated veneer lumber products is the type of wood. The use of beech gives considerably higher strength than with any other LVL products, a superior surface quality and the more elegant hardwood look. Unlike plywood, BauBuche is designed specifically for use in timber construction. The veneers are therefore predominantly aligned parallel to the grain so as to give a main load-bearing direction. Another difference from plywood is that laminated veneer lumber is supplied in much larger sizes.
Beech is hardwood in plentiful supply from forestry in central Europe. At Pollmeier, the beechwood round timber is sourced exclusively from sustainably managed forests and the veneers are produced on our own peeling machine in Creuzburg, Germany.
Porównanie z innymi materiałami
characteristic
bending strength
N/nm²
characteristic
density
kg/m³
modulus
of elasticity
N/nm²




70

730

16.800

BauBuche

48

480

13.800

LVL świerk

24

385

11.600

GL24h świerk

120

2.700

70.000

Aluminium

235

7.850

210.000

Stal budowlana (S235)
Doradztwo dla inwestorów, architektów, projektantów i inżynierów:
Doradztwo w zakresie drewna, BauBuche i Pollmeier LVL:
Production building with BauBuche structure
Primary school with BauBuche supporting structure
Optimised timber modular construction with BauBuche
Pavilion of the future in the heart of Frankfurt
Expansion of a maisonette with BauBuche
Edeka – Using BauBuche to reduce beam height
Timber framework made of BauBuche for production plant in Vorarlberg, Austria
Interior furnishings of joinery Reim
LEVO – table and bench set with slim dimensions
Library made from BauBuche
Refurbishment of pharmacy with BauBuche
14.7-metre overhang: Commercial hall in Tirol with BauBuche roof construction
Office building of Fagus factory made in BauBuche
Crane track girders in BauBuche
Refurbishment and extension of workshop with office made in BauBuche
Multi-purpose hall with BauBuche gable roof