Pollmeier jest członkiem Związku Federalnego Przemysłu Tartacznego i Drzewnego oraz bierze udział w licznych wspólnych projektach.
Deutsche Säge- und Holzindustrie Bundesverband e.V. (DeSH)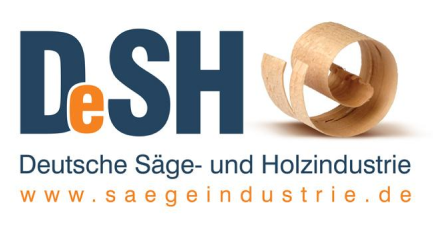 Klaster przemysłu leśnego i drzewnego to jeden z największych pracodawców w Niemczech. Branża oferuje więcej miejsc pracy niż przemysł samochodowy i elektrotechniczny. Związek Federalny Przemysłu Tartacznego i Drzewnego reprezentuje interesy przemysłu tartacznego i drzewnego na szczeblu federalnym oraz w europejskich i międzynarodowych organizacjach i sprawach. Związek ma zadanie reprezentować swoich członków w kwestiach branżowych oraz gospodarczo-politycznych na poziomie krajowym i międzynarodowym oraz wspierać ich w ich celach gospodarczych. DeSH reprezentuje i rozpowszechnia stanowisko branży w kontekście politycznym, pośrednio i bezpośrednio przy pomocy opiniotwórców i mediów. Jego zadania obejmują obserwacje i współtworzenie ustawodawczego i administracyjnego zakresu działalności poprzez klasyczny lobbing, aż do uczestnictwa w kampaniach i kontrowersyjnych debatach.
www.saegeindustrie.de
Deutsche Säge- und Holzindustrie Bundesverband e.V. (DeSH)
Dorotheenstraße 54 D-10117 Berlin
Bündnis Wald & Holz Thüringen
Sojusz Las i Drewno w Turyngii to dobrowolny związek różnych znaczących podmiotów gospodarki leśnej i drzewnej w Turyngii. Wspólnym celem jest zarówno poprawa publicznego postrzegania, jak i znaczenia ekonomicznego, ekologicznego oraz społecznego łańcucha wartości dodanej drewna.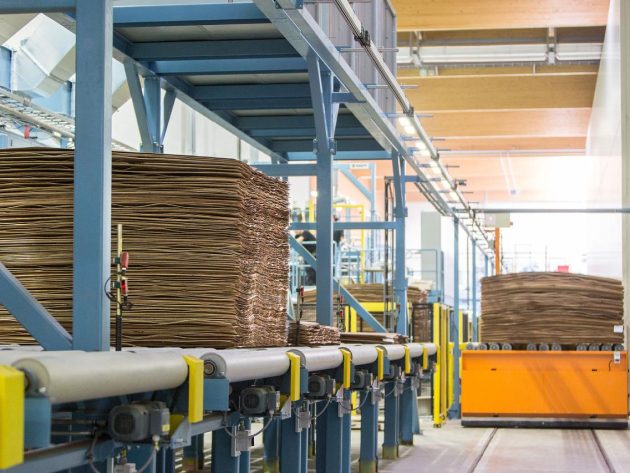 INITIATIVE BAYERISCHER UNTERMAIN - Ökoprofit bayrischer Untermain
Celem ÖKOPROFIT jest redukcja kosztów realizowana przez ochronę środowiska. Projekt nosi nazwę INITIATIVE BAYERISCHER UNTERNEHMAIN i skierowany jest do miejscowych przedsiębiorców. Oferuje on możliwość redukcji kosztów poprzez zwiększenie efektywności energetycznej środowiska zakładowego. Poprzez wprowadzenie, utrzymanie i kontrolowanie przepisów ochrony środowiska oraz bezpieczeństwa i higieny pracy.
Tartak Pollmeier Aschaffenburg otrzymuje w czerwcu wyróźnienie zakład roku 2010/2011 ÖKOPROFIT – Betrieb 2010/2011. Ustalone wytyczne ÖKOPROFIT znajdują się tu:
Zasady ochrony środowiska Pollmeier Aschaffenburg GmbH& Co. KG
Förderung der Energieeffizienz und der Nutzung erneuerbarer Energien in Unternehmen
On basis of a metrologically supported situation analysis in the laminated veneer lumber plant, a considerable savings potential was identified by replacing the existing lighting in the production areas with LED lighting including daylight sensors and presence sensors and the associated management system, and a lighting concept for converting the lighting system was developed. By changing the light management system, an estimated 30- 70% of the energy consumption for lighting can be saved. The recommended replacement of the lighting was realized in III. quarter of 2019. The project, funded by the Free State of Thuringia, was co-financed by funds from the European Union as part of the European Regional Development Fund (ERDF).

Advice for architects, engineers, commercial builders and timber construction:
+49 (0)36926 945-560
baubuche@pollmeier.com
Advice on timber, BauBuche and for Pollmeier LVL:
+49 (0)36926 945-163
sales@pollmeier.com