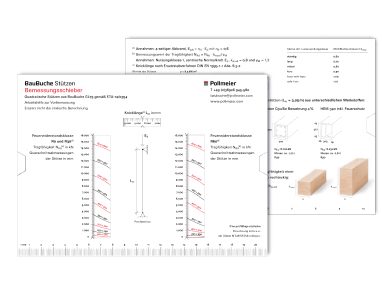 Skeleton constructions often consist of one building material: steel, reinforced concrete or wood. But mixed systems are also on the rise. At least since BauBuche has existed. The high compressive strength makes it possible to replace especially reinforced concrete columns with BauBuche columns of the same size or even slimmer. This creates completely new possibilities in skeleton construction.
We have developed a design slider to support you in the early planning stages when determining the cross-section of BauBuche columns. With the new design slider you can quickly create a preliminary column design. Simply set the parameters and you can immediately read off the cross-section depending on the required fire resistance class.
Curious? Then order the BauBuche-design slide free of charge!
Do you have questions about timber construction or Pollmeier LVL?