Co użytkowanie drewna ma wspólnego z ochroną klimatu? Wiele.
Drewno - bilans ekologiczny surowca Aktywna ochrona klimatu przez pochłanianie dwutlenku węgla
Każde drzewo rosnące w lesie dostarcza drewno. Do tego oprócz światła słonecznego i gromadzonych w wodzie składników pokarmowych gleby potrzebuje przede wszystkim dwutlenku węgla (CO2). 2Dwutlenek węgla jest w dużym stopniu współodpowiedzialny za zmiany klimatu. Drzewa pochłaniają z atmosfery duże ilości CO2 i magazynują go jako węgiel zawarty w drewnie. Ponadto produkowany jest niezbędny do życia dla ludzi i zwierząt tlen. 2 W Niemczech, według obowiązujących ustaw leśnych, prowadzone są od dawna planowe nasadzenia. Na obszarach powyrębowych sadzone są nowe drzewa.

Dwutlenek węgla (CO2) jest związany w produktach drewnianych i nie jest uwalniany do atmosfery. Jest to ważny udział w aktywnej ochronie klimatu.
Jest to ważny udział w aktywnej ochronie klimatu.

Pasywna ochrona klimatu przez oszczędzanie energii
Przy produkcji z drewna elementów i materiałów budowlanych z drewna wykorzystuje się mniej energii niż w przypadku stali, aluminium, betonu czy tworzyw sztucznych. Również znacznie mniej CO2 jest uwalniane do atmosfery. Oprócz swoich cech "aktywnych" jak magazynowanie CO 2 drewno jest także pasywnym "obrońcą klimatu" poprzez bardziej ekologiczne oszczędzanie energii niż konkurenci.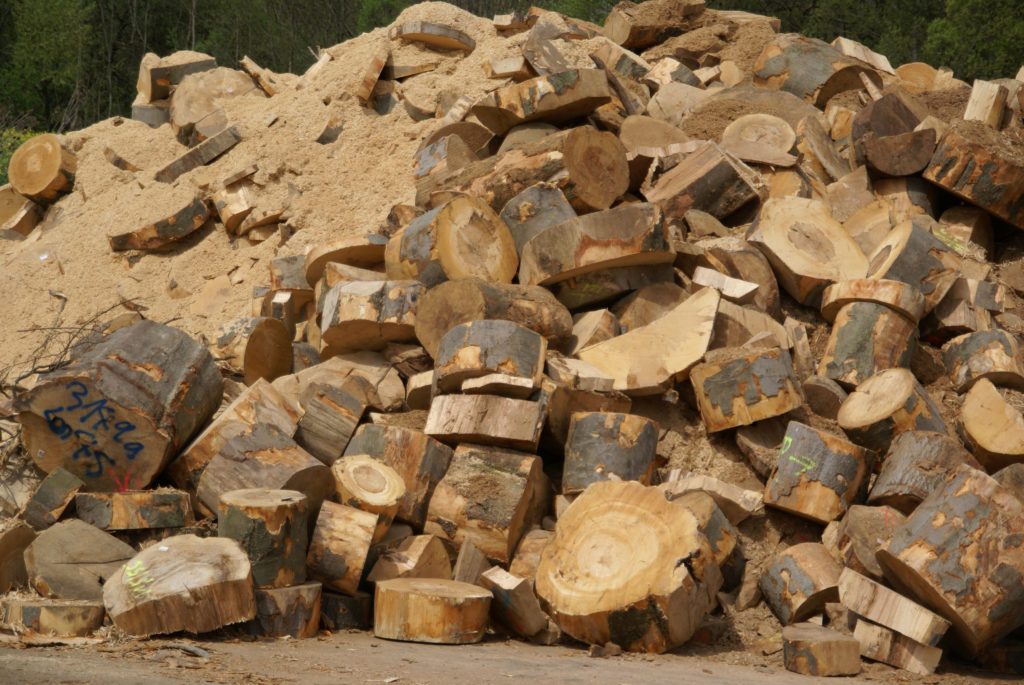 Z drewnem nie ma problemu ponownego przetwarzania
Nawet najlepszy produkt dochodzi kiedyś do końca swojej przydatności i także wtedy produkty z drewna są szczególnie przyjazne dla środowiska. Podczas gdy produkty z innych surowców stwarzają ekologiczny problem utylizacji lub ponownego zastosowania, produkty z drewna mogą zostać użyte jako CO2 – neutralne paliwo energetyczne.
Wood - an everyday companion!
The history of human culture is intrinsically tied to the manifold usage of wood. Still today, wood is unsurpassed in its diversity and remains an omnipresent companion of everyday life. In addition to the "classical" usages as a material for construction and trade, its contribution is appreciated for ex. in building boats, for insulating wall panels, in producing toys and sports equipment and as a resonator for manufacturing musical instruments. Neither modern logistics in the age of the container can do without wooden pallets, boxes and packaging, nor would the production of wine, sherry and whisky be conceivable without the classical wooden cask. But a great many of everyday products like for ex. paper, tissues, cardboard boxes and even clothes made from viscose originate from one of the most versatile raw materials of our time. Wood is a sustainable, innovative and ecological commodity, a real all-rounder.
Newsletter. Always up to date. You will be automatically informed by e-mail about new articles and publications.
Doradztwo w sprawach tarcicy, COMPONENTS, BauBuche, Pollmeier LVL oraz briketty:
+49 (0)36926 945-163
sales@pollmeier.com
Doradztwo dla inwestorów, architektów, projektantów i inżynierów:
+49 (0)36926 945-560
baubuche@pollmeier.com